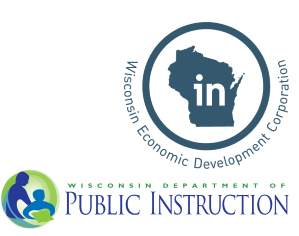 This op-ed is about the WEDC but you will need to get to the end of my story to find out how. In the 90's I served on a school board for 8 years, and was active at both the State and Local levels. I was an advocate for students first, faculty and staff second, and taxpayers (my actual bosses) third. I took all these responsibilities very seriously and to the best of my ability equally. Education was served and managed then, as it is now, by the Department of Public Instruction (DPI). I believe education was well served.
That said, the DPI on more than one occasion drove me crazy. I felt the DPI supported teacher mandates, property tax increases, and often, I felt they placed the student lower on their priority list than they should have. They were in charge of implementing hundreds of federal mandates (the Title Programs), grants and special funding. All of this came with strings and complexities that made being a public servant challenging and the DPI very very necessary and often even more frustrating.
During my tenure I served on the School Board Association`s State Legislative committee and we often debated the role of DPI and the State Superintendent and whether the State legislature and governor should have more control. One of my favorite memories from that period was anytime I got to sit in a room where both Bert Grover and Tommy Thompson were both at the table. What I learned was that it was not easy being in either position. They discussed, argued, and even fought – but in the end they most often compromised and the student, teacher, taxpayer triumvirate was well served. We had one of the best public education systems in the nation. I voted to maintain this separation of church and state -- even though it often made my job on the school board more complicated.
Today we are dealing with an educational system where the triumvirate balance has been disturbed by a non compromising legislature and the business system has been challenged by a new administration promising change. Now the DPI and WEDC will both need to change moving forward. The challenge is to remember the balance in the mix. We as a government must administer the complexity of the system: Taxes, Mandates, Local Government, Rules and Regulations, Grants, Leadership, Communication and Support.
I do not see this going well and already the legislature has jumped into full battle mode with special legislative session that will not serve businesses as much as it will agitate the incumbent who has said he will challenge this in court.

Moving forward my crystal ball suggests that for the next four years any increased funding for DPI or Local Schools will not survive even the finance committee much less the legislature. I also predict that any business or economic development support items inserted into the budget will be line item vetoed by the new Governor. I do not see any winners in this new scenario, but I know students and business will not fare well. Taxpayers will get less and pay more, and "Public Servants" are a dying breed.
I miss Bert and Tommy...
Ken Harwood
Advocate for Wisconsin, ED professional, former Mayor, former School Board Member and Editor of this publication....
...more